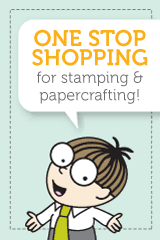 For more information or to join the challenge, go
here.
I am most comfortable entering challenges with an "anything goes" theme!! I am able to go with whatever is running around in my head and quickly put it on paper. While not required, SSS asked us to use unique SSS products in the card. So, I used the exclusive SSS Starry Night die to create the background on patterned paper. The sentiment is also from an exclusive SSS stamp set Square Messages. The tree background was created with a Purple Onion Designs stamp by Stacey Yakula.
I trimmed the card in ball fringe in memory of the cute little string lights we used to decorate our camper back in the day when we had a pop up tent camper and took all the kids camping! Cozy, but fun!!
How were we able to live for weeks at a time using only what the little camper could hold? We now have 1800 square feet of house plus an attic and a garage filled with "stuff"! How does that happen??
It was a quiet weekend at our house. Lots of time to stamp. Hope you had some play time mixed in with all the chores and errands that need doing on a weekend. And most of all, thank you for your visit today!